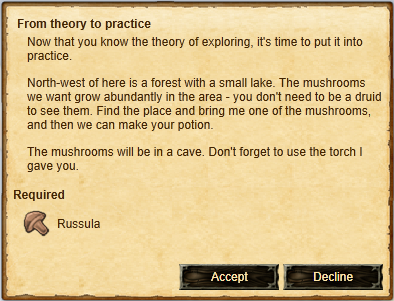 Now that you know the theory of exploring, it's time to put it into practice.
North-west of here is a forest with a small lake. The mushrooms we want grow abundantly in the area - you don't need to be a druid to see them. Find the place and bring me one of the mushrooms, and then we can make your potion.
The mushrooms will be in a cave. Don't forget to use the torch I gave you.
Russula (not consumed upon completion)